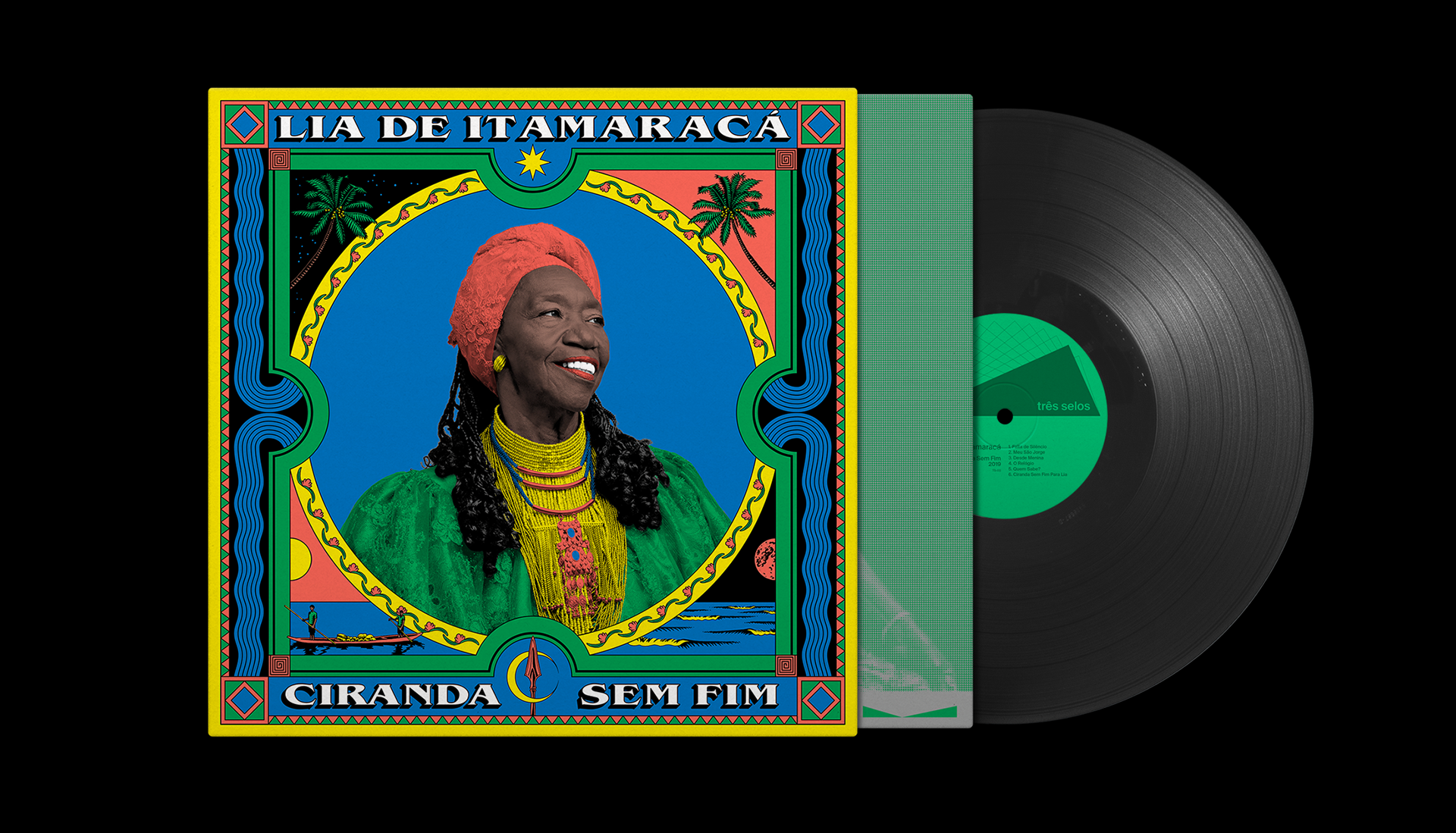 about the project
the album "ciranda sem fim" is the fourth studio recording of lia de itamaracá, an icon of the popular brazilian song, known as the most prominent representant of the ciranda rhythm and culture. with the musical production of dj dolores and a spectacular team of musicians, the album is full of latin rhythms and poetry about the seaside.
when commissioned to design the cover and album package, i received a full green pass to suggest the visual language of it based on listenings sessions of the tracks, as the result i proposed a allegorical composition representing a tropical-afro-latin-brazilian universe, balancing chromatic synthesis, geometric layout, fillets and arabesques, illustrated scenes and the empowered central figure of Lia de Itamaracá.
the cover was used in digital streaming platforms, cd package, lp package, launch poster, magazine add and a silk screen print edition, signed and numbered.
my roles
art direction
graphic design
illustration
photo colorization
production of the silk screen run
contributions​​​​​​​
photography by josé de holanda
silk screen print by alvaro sala
lp run by três selos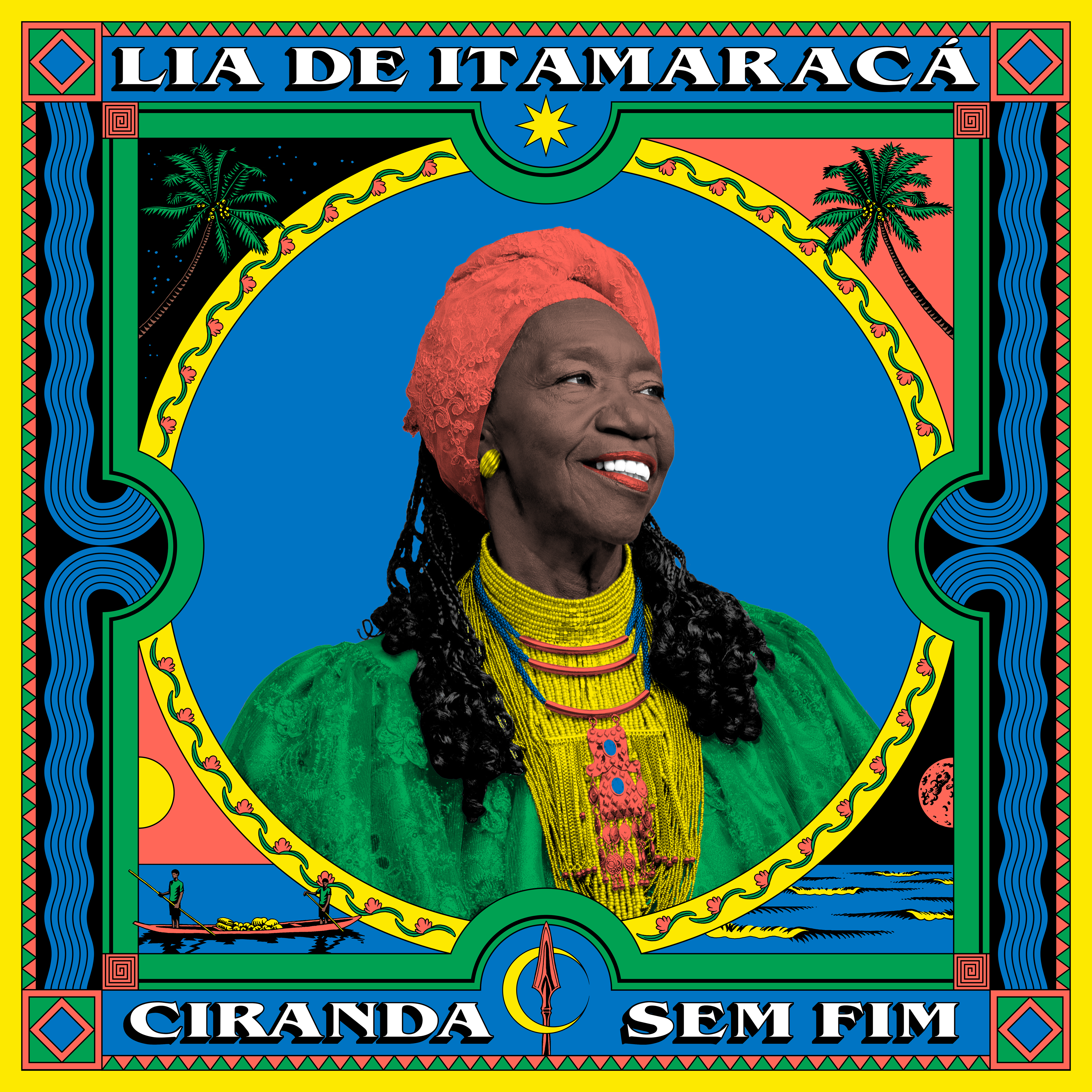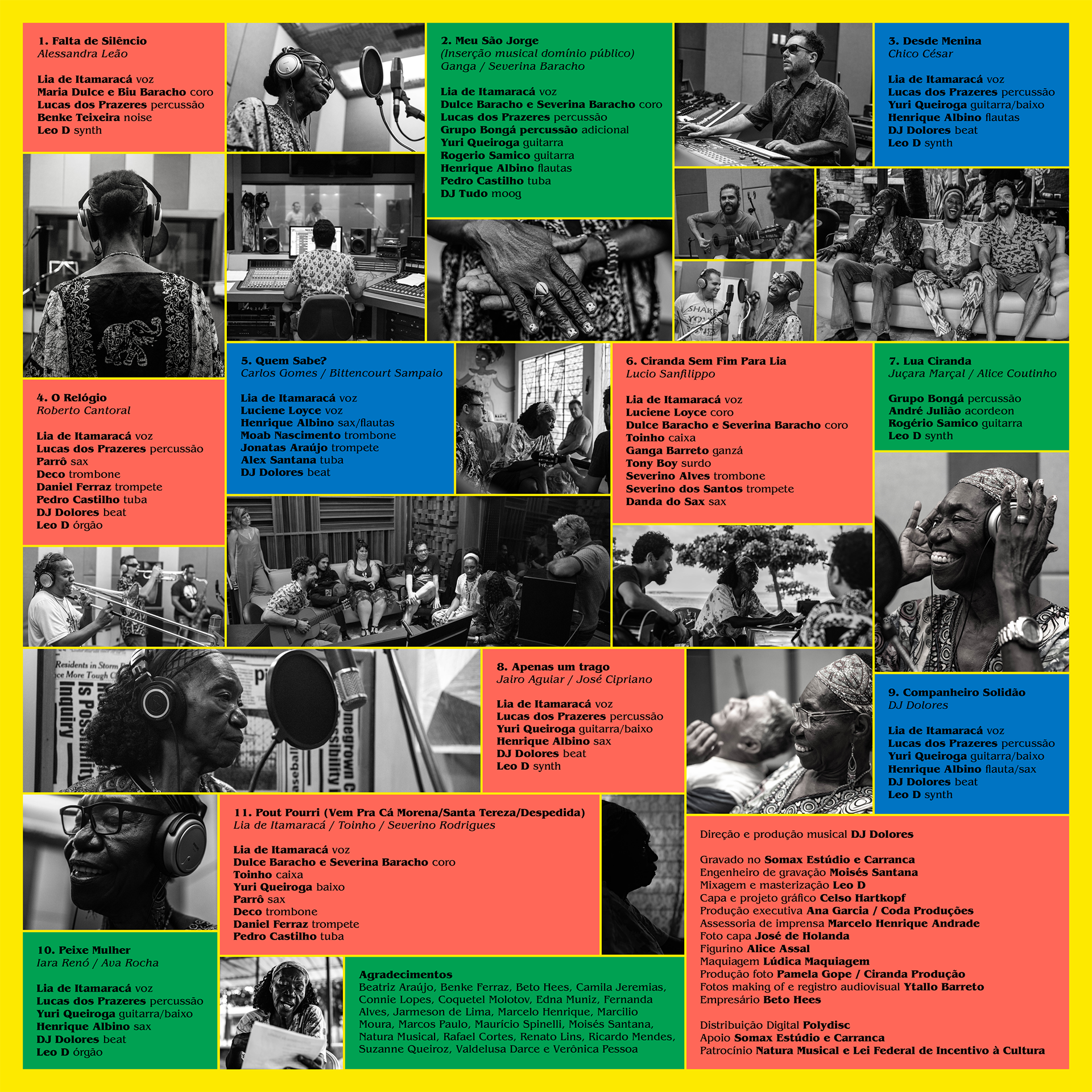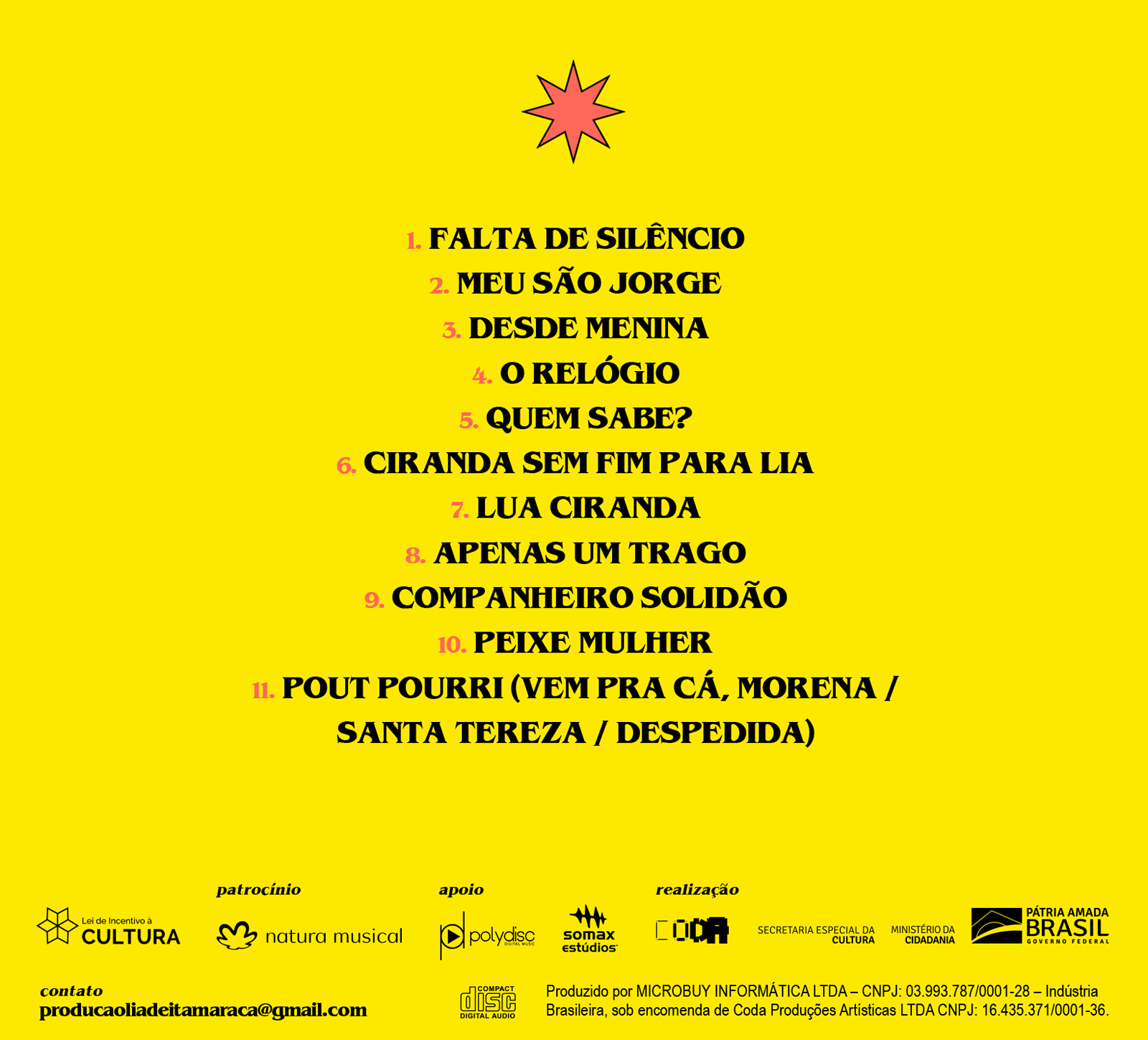 audio of lia de itamaracá approving the artwork proposal for the cover. 
"- the cover..
- to who?
- dolores... (music producer)
- dolores, this cover is beautiful my dear, can't remove anything from this, is just to put, scan and say: is lia! alright, my dear? thank you!"
graphic design for CD and LP package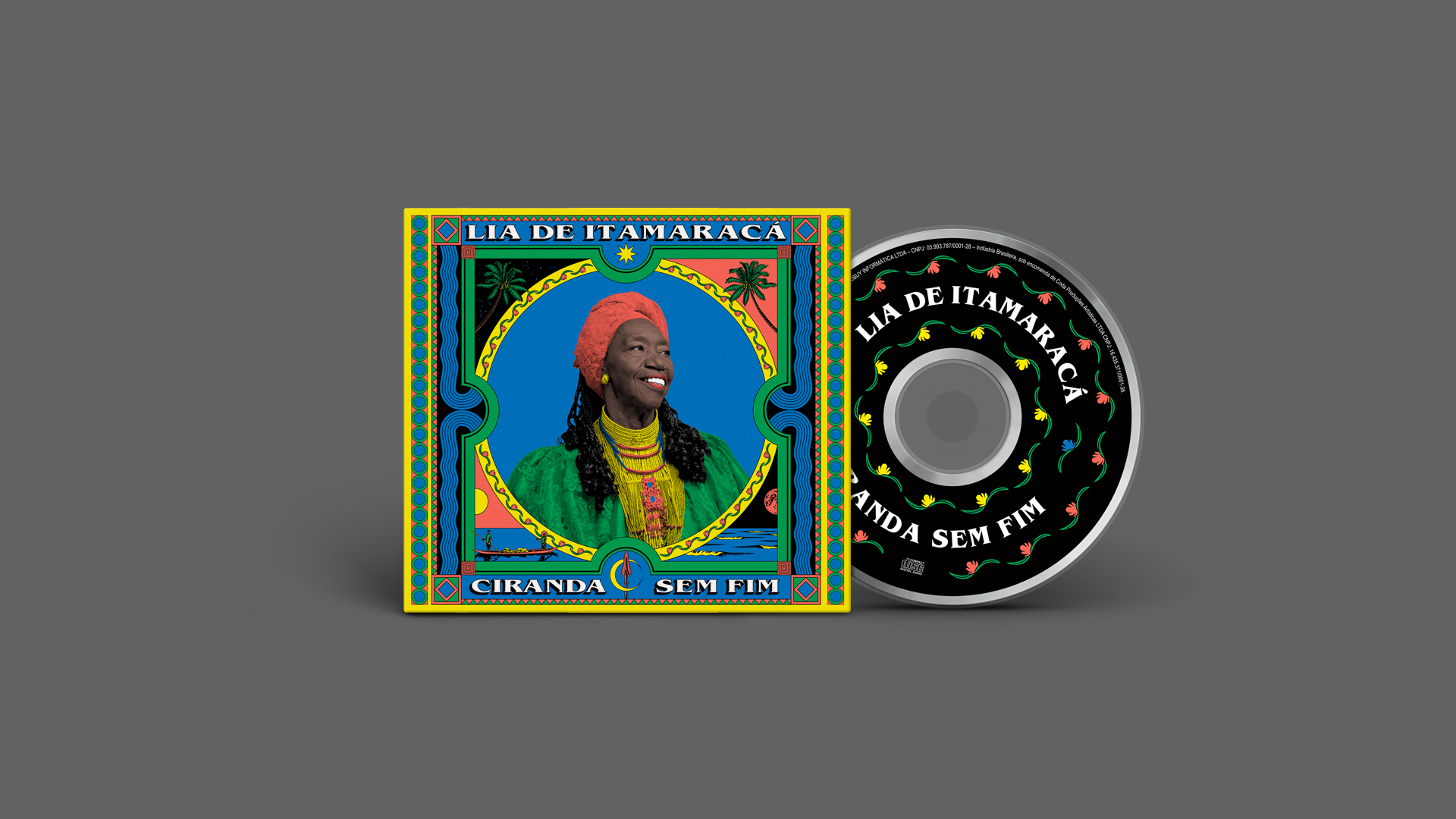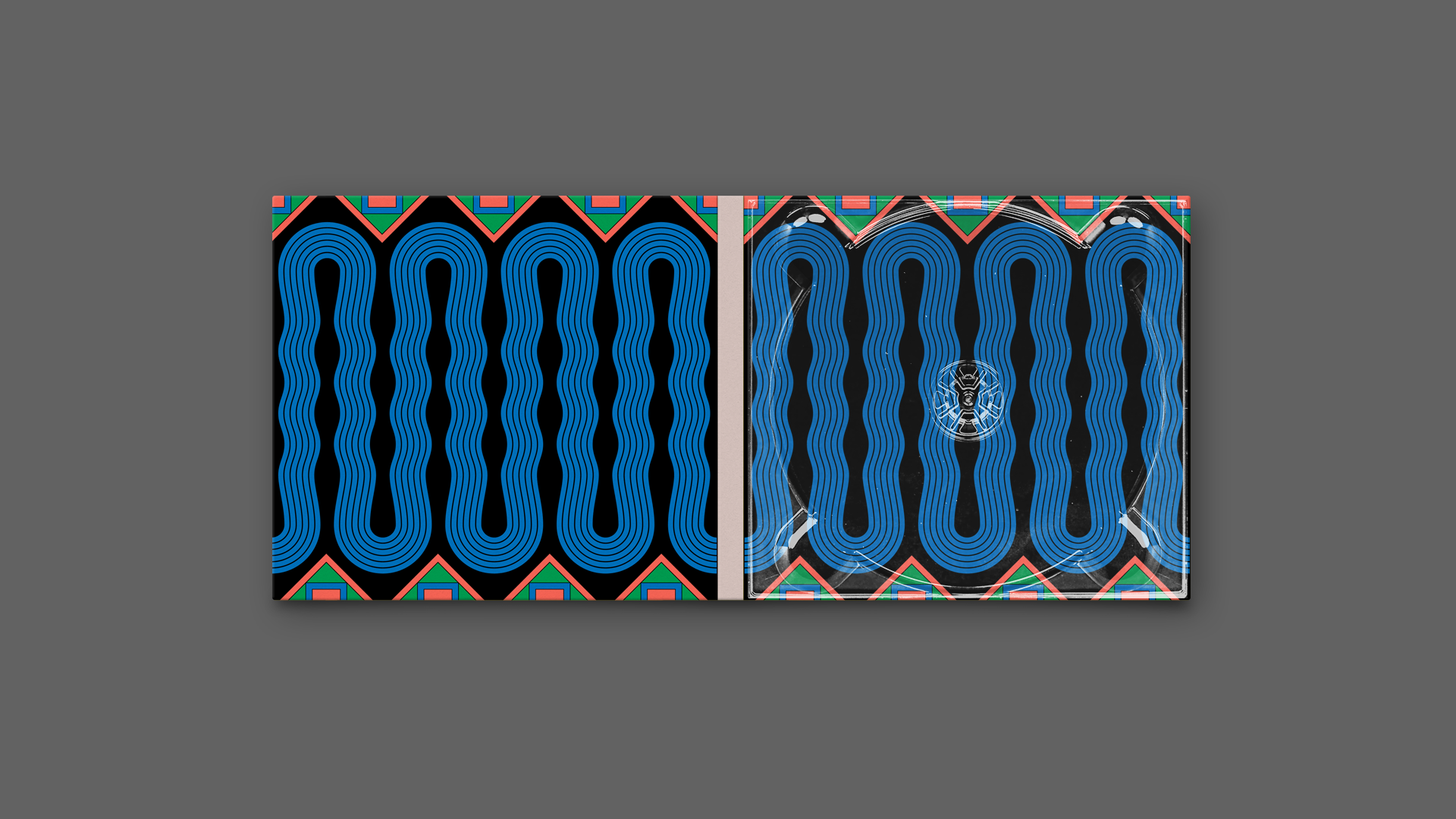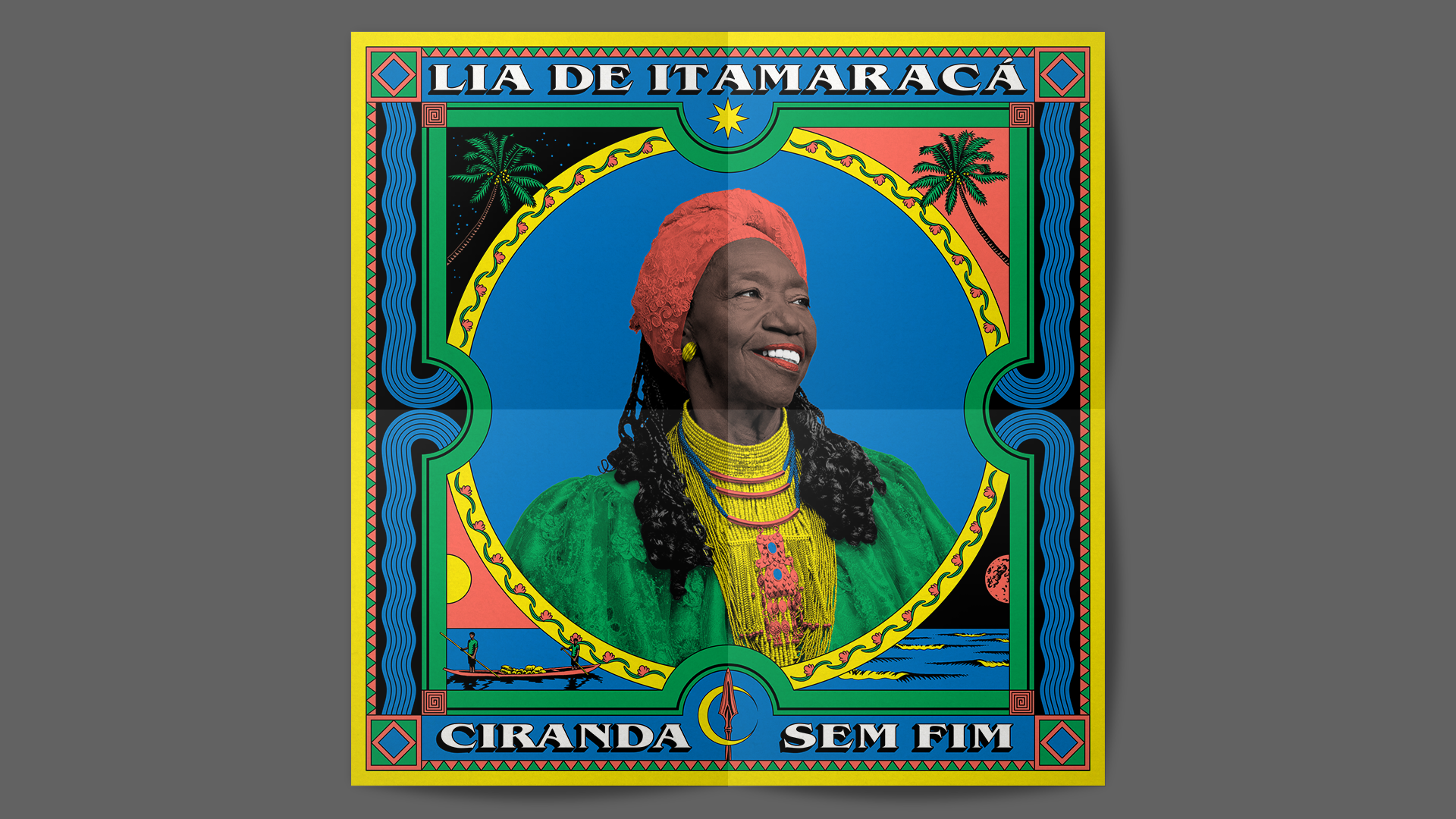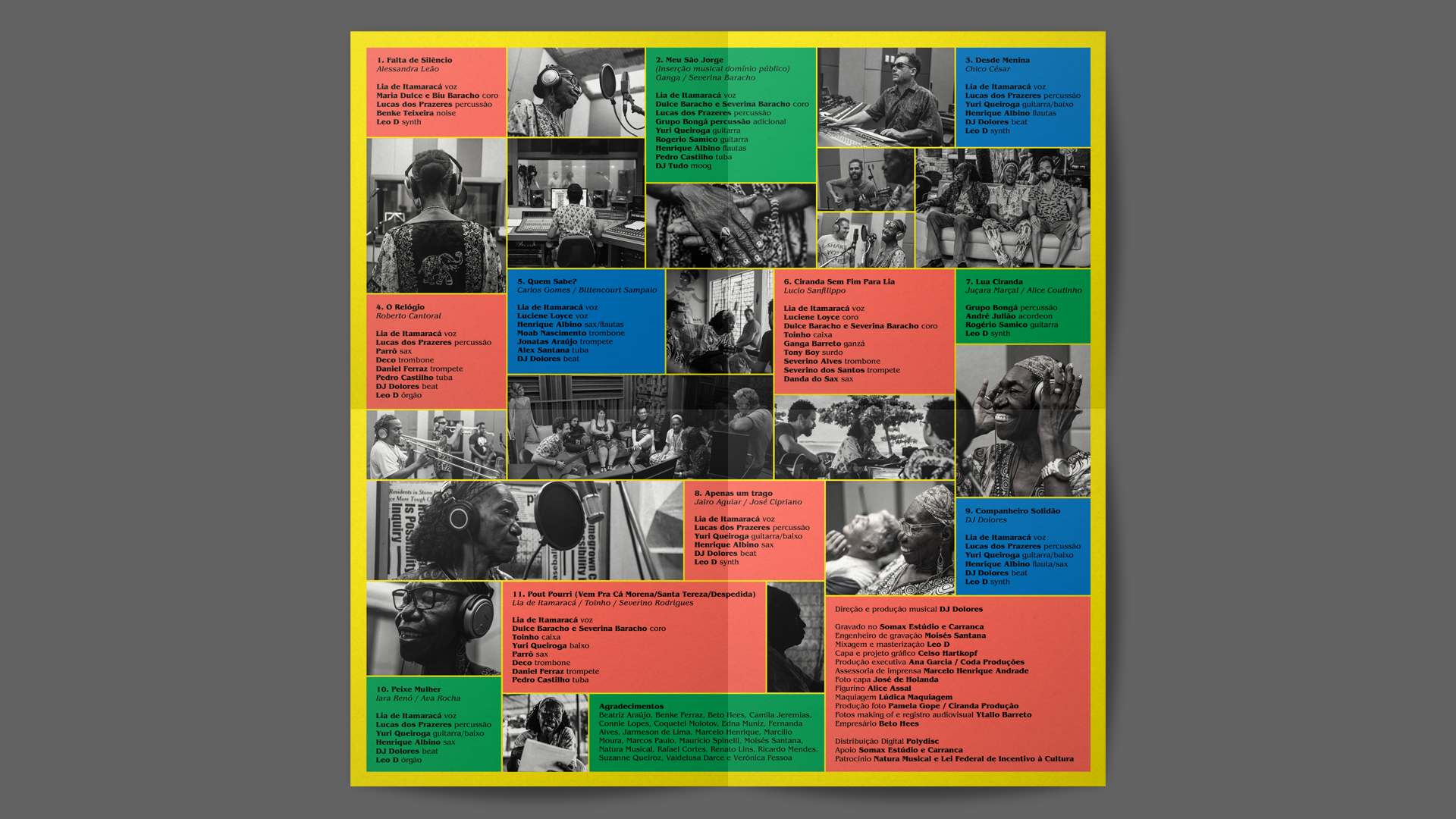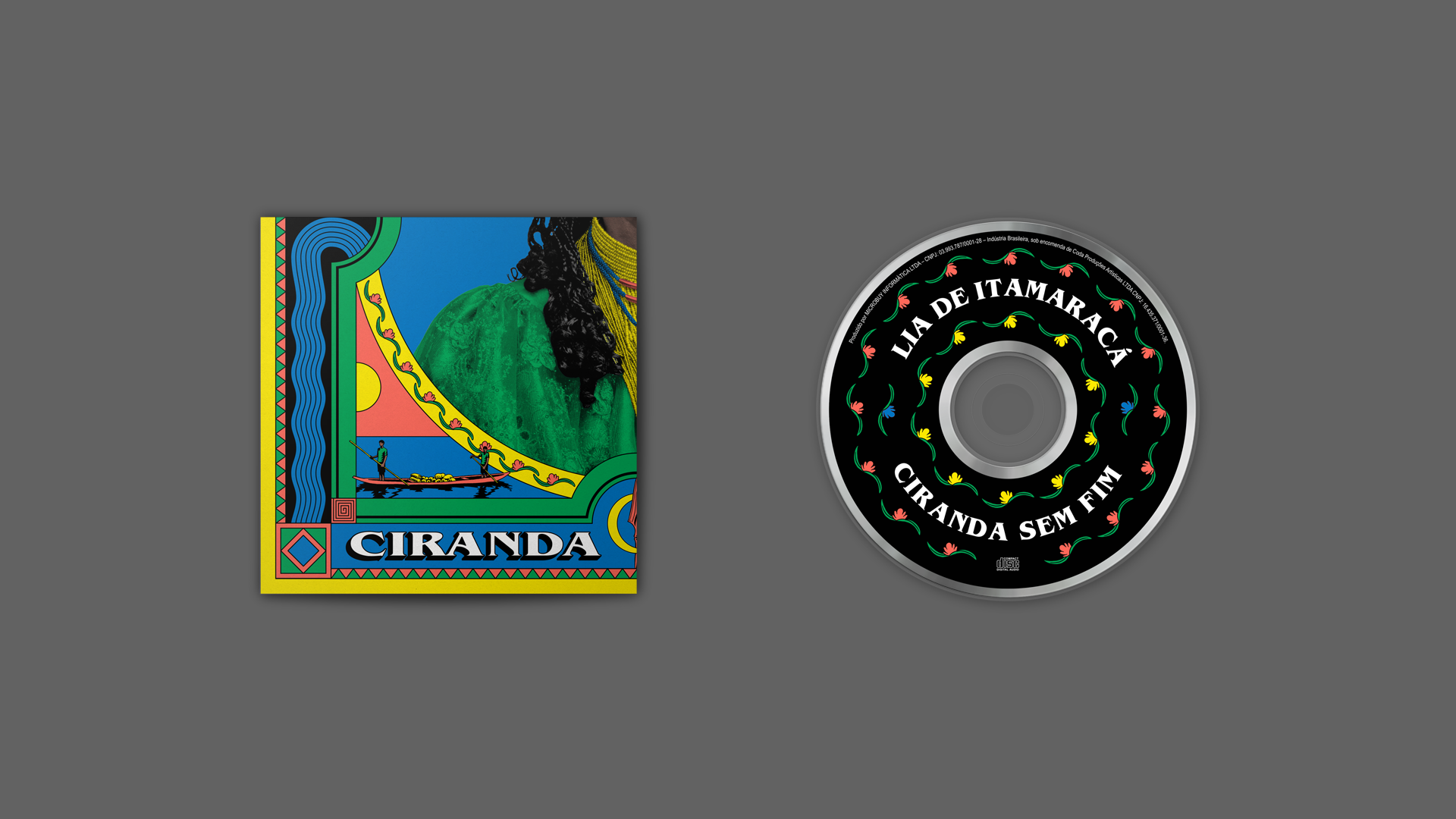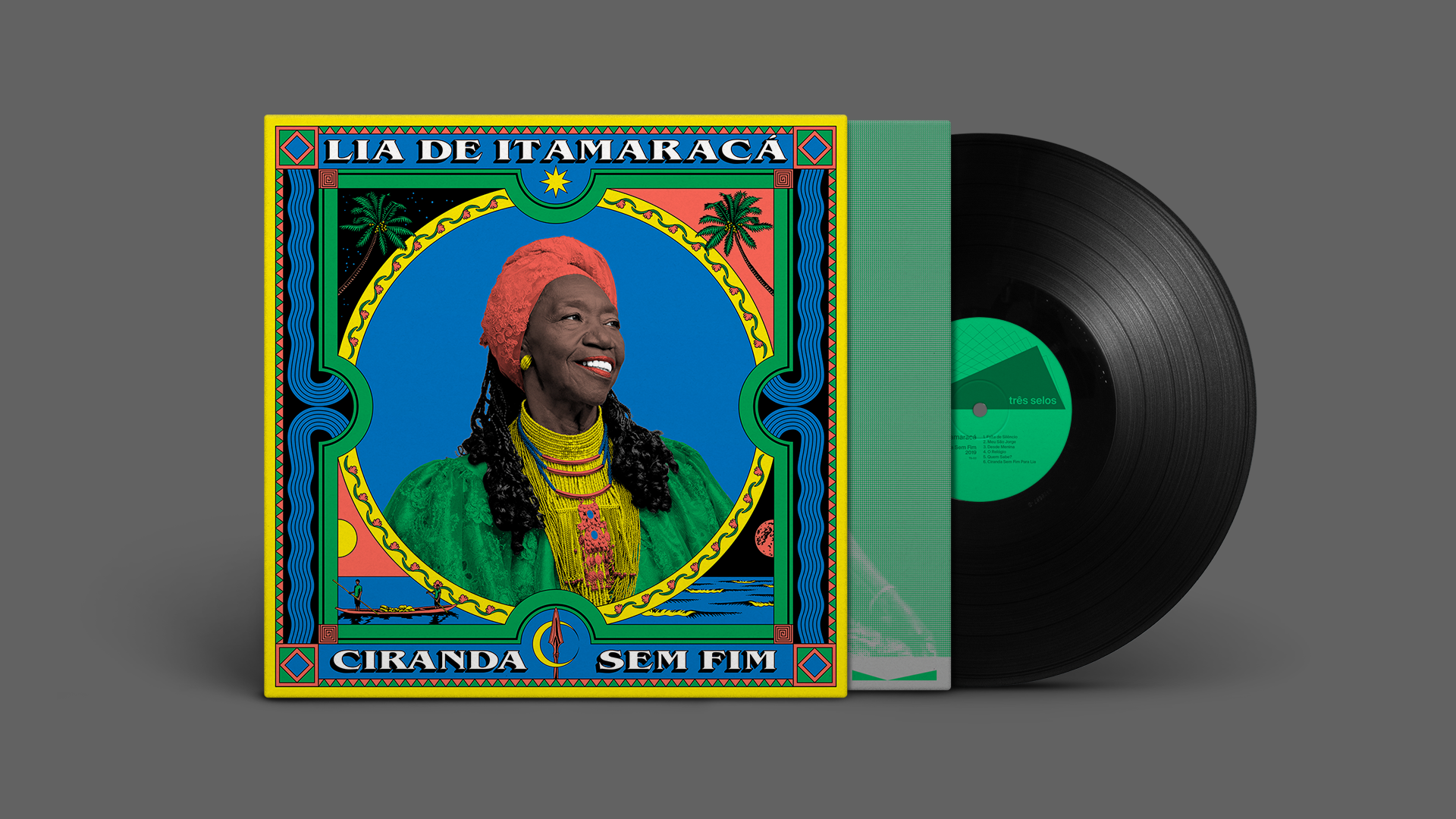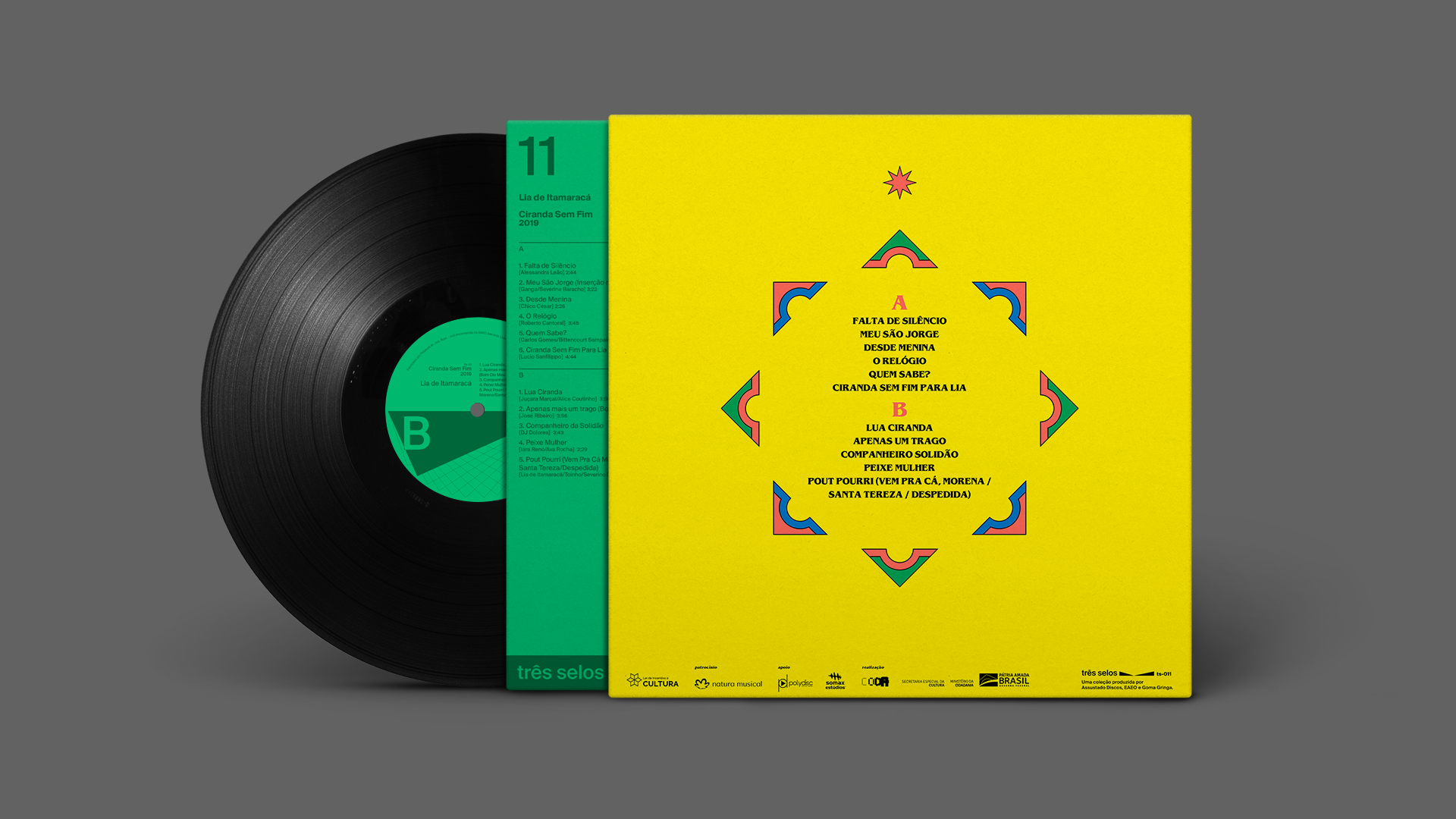 final product of the CD and LP package
launch posters, banners and magazine add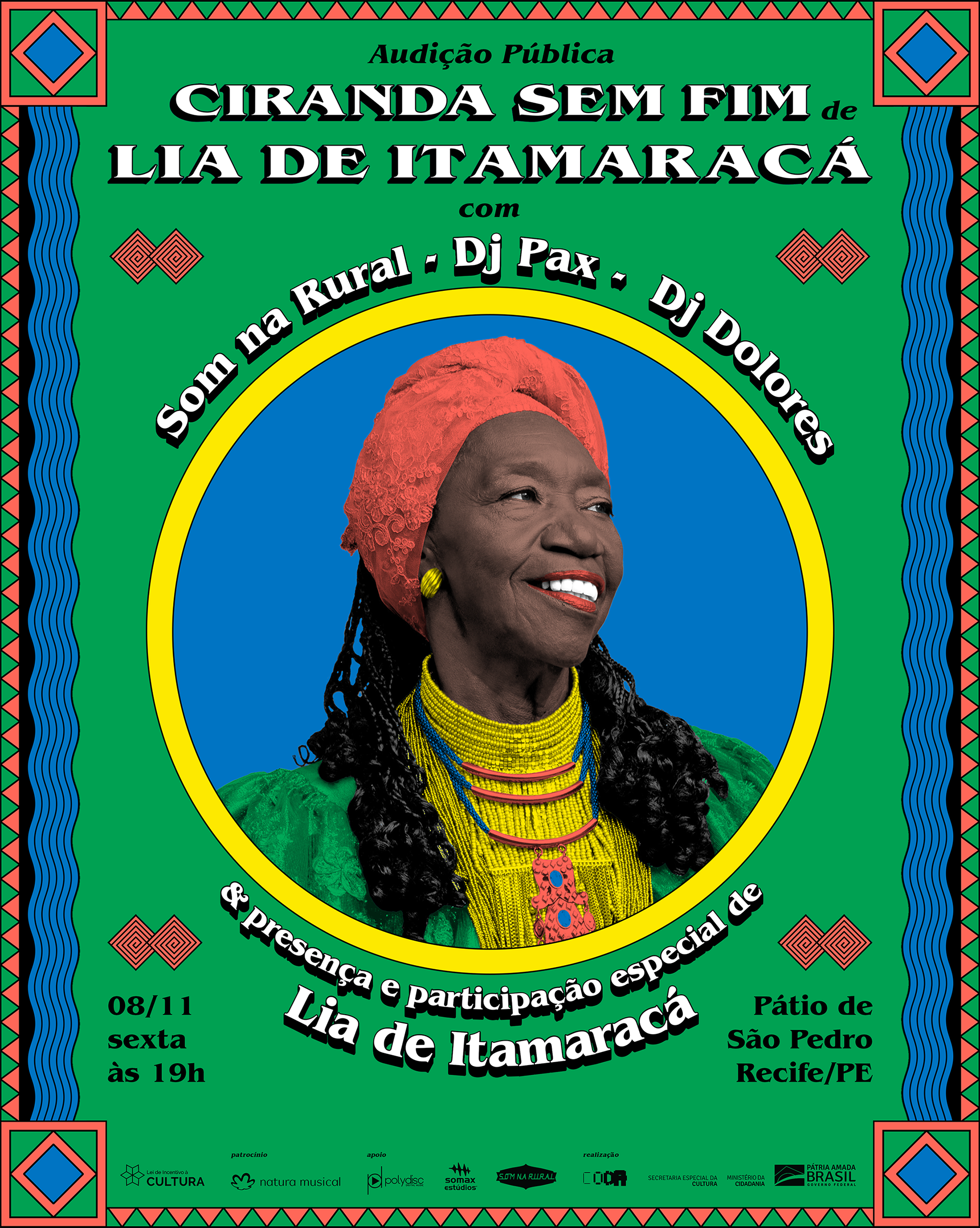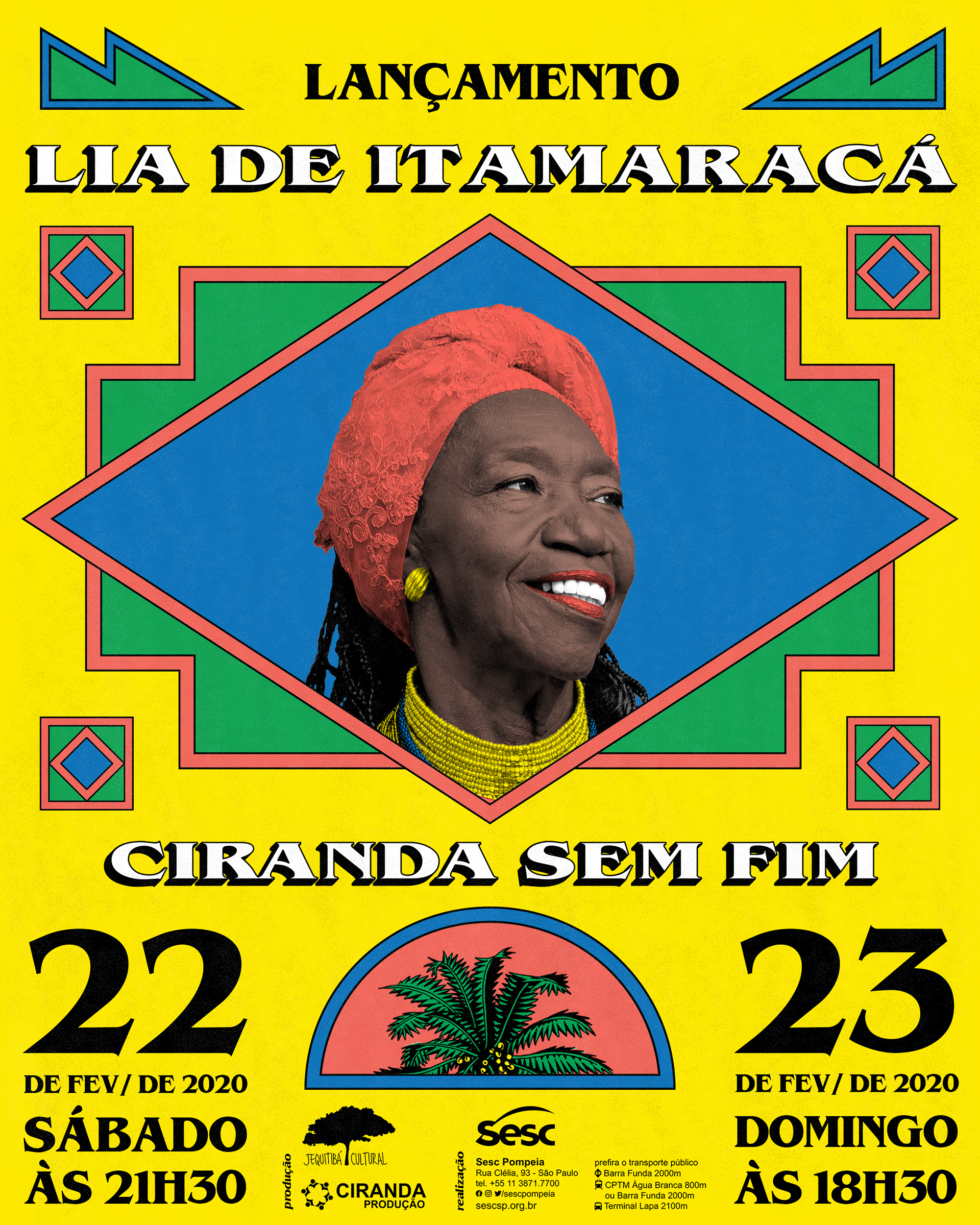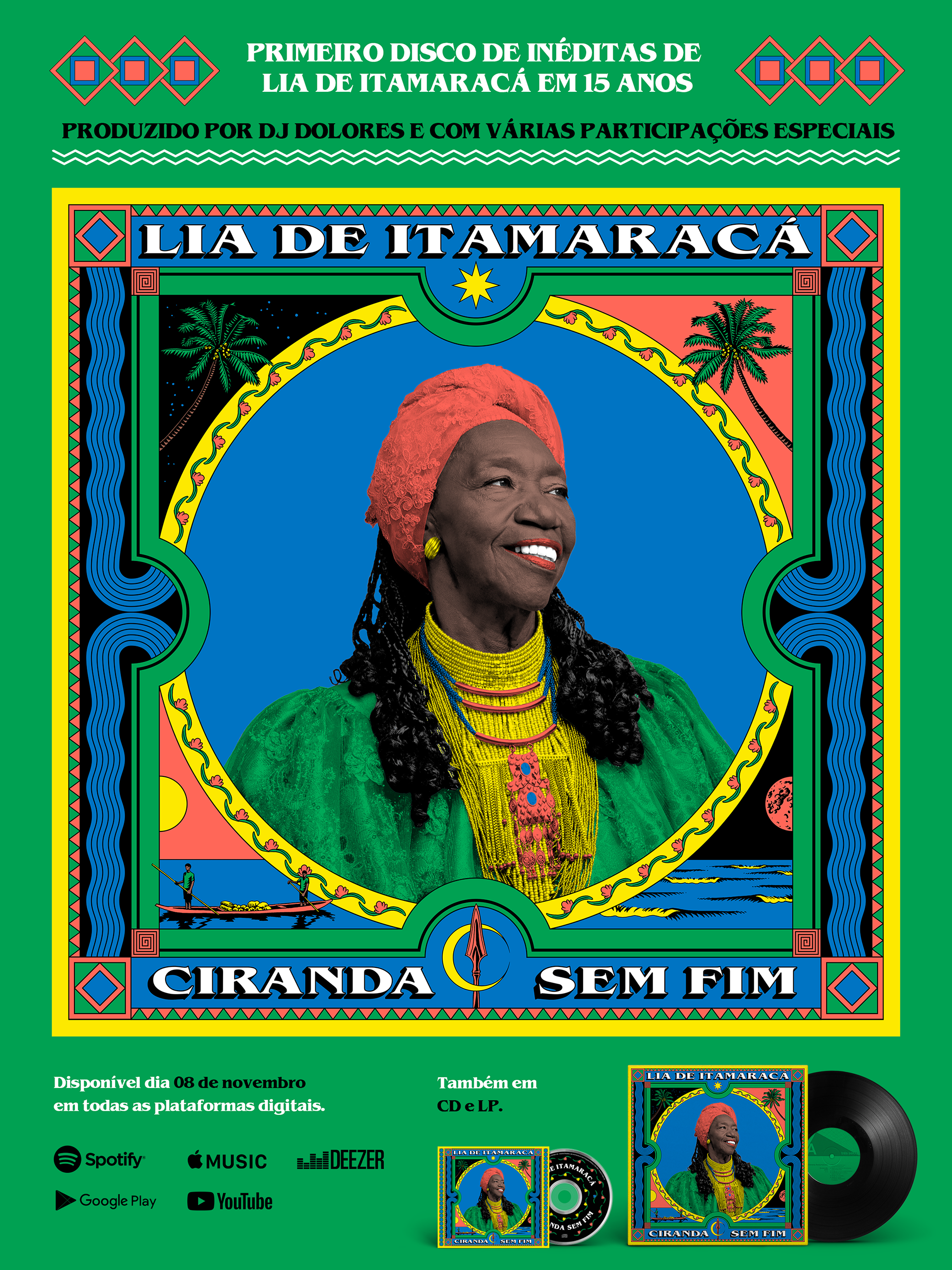 silkscreen limited edition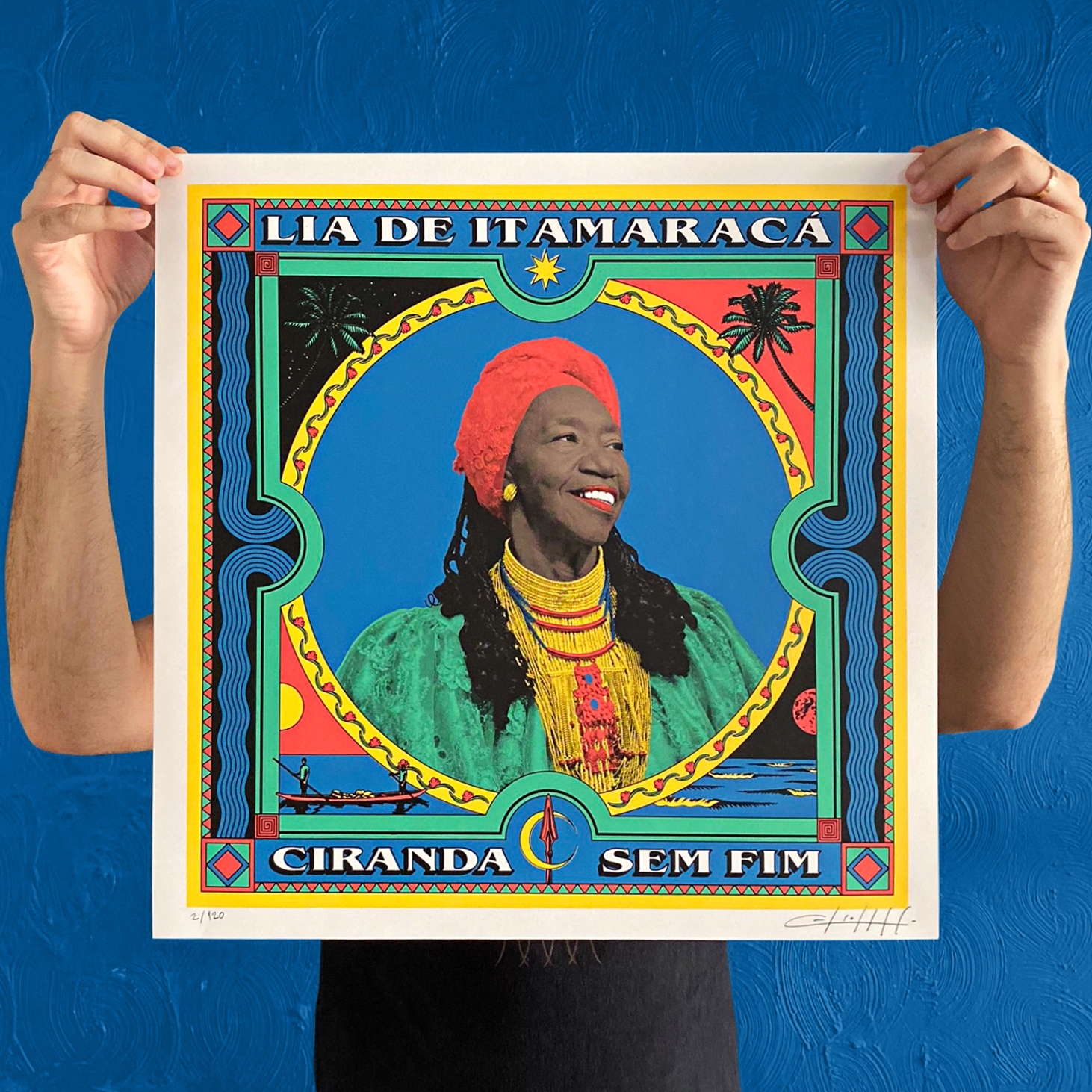 silk screen print edition
six colors screenprint, 50x50cm, 200g savile paper, limited edition of 120, signed and numbered.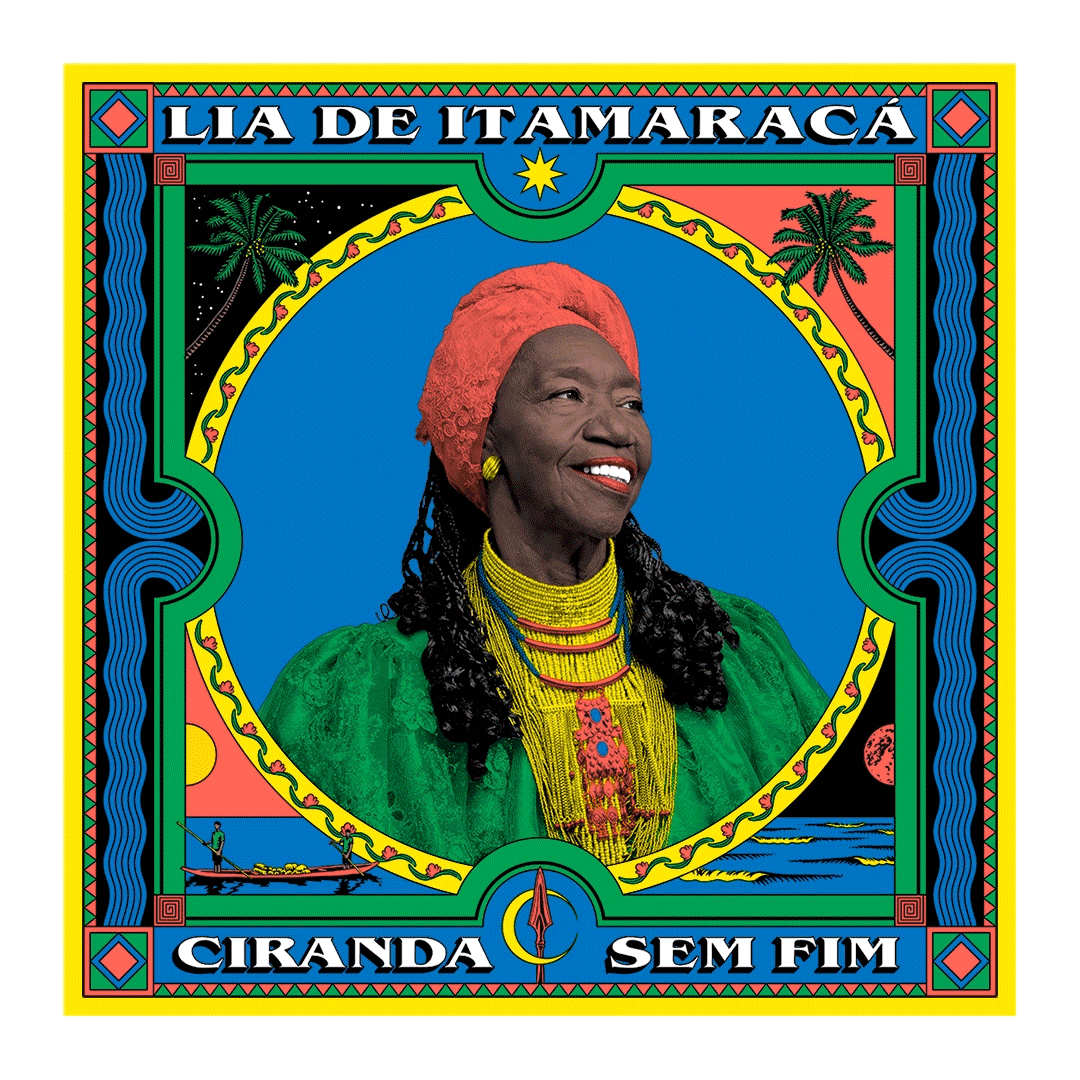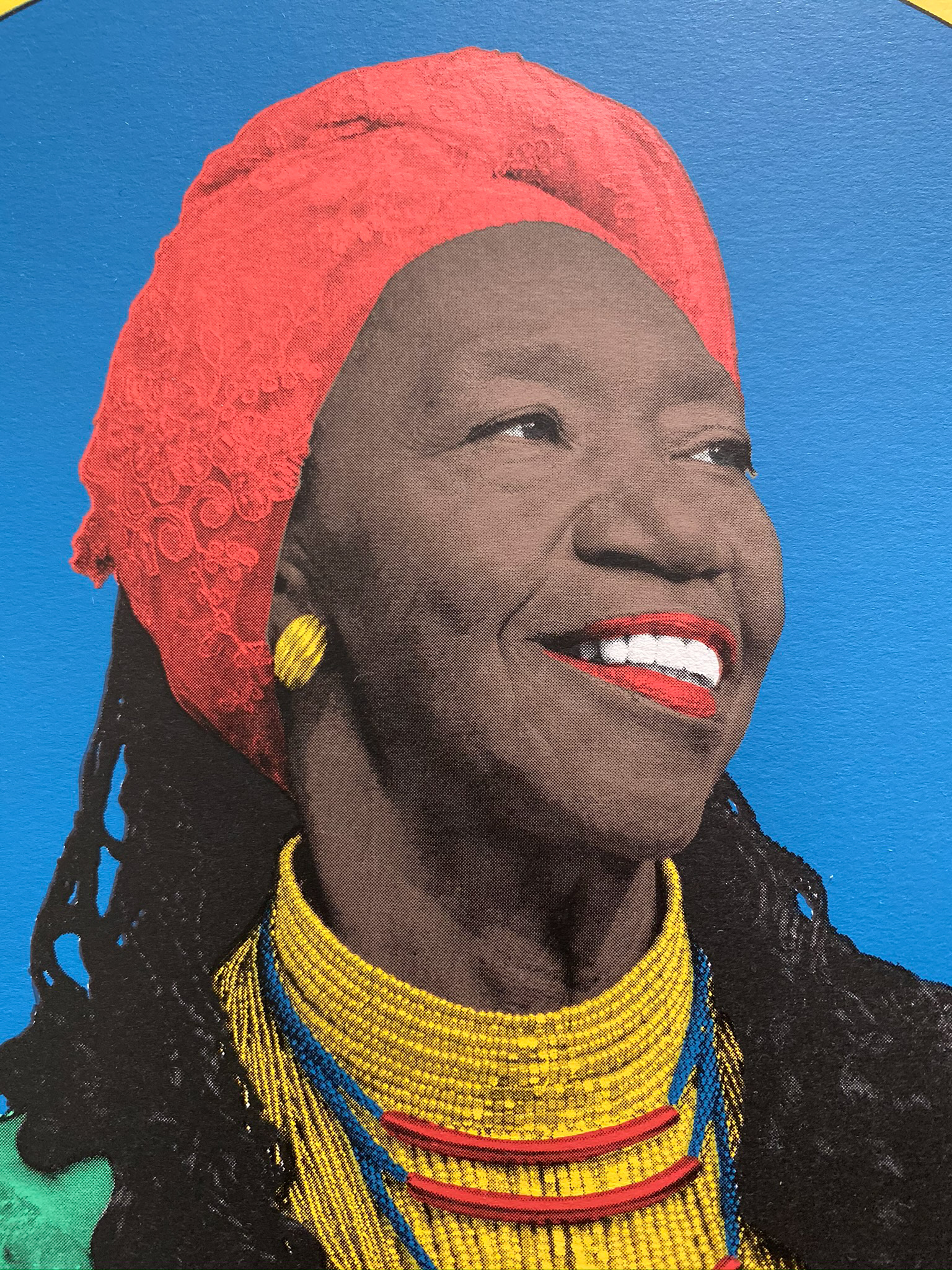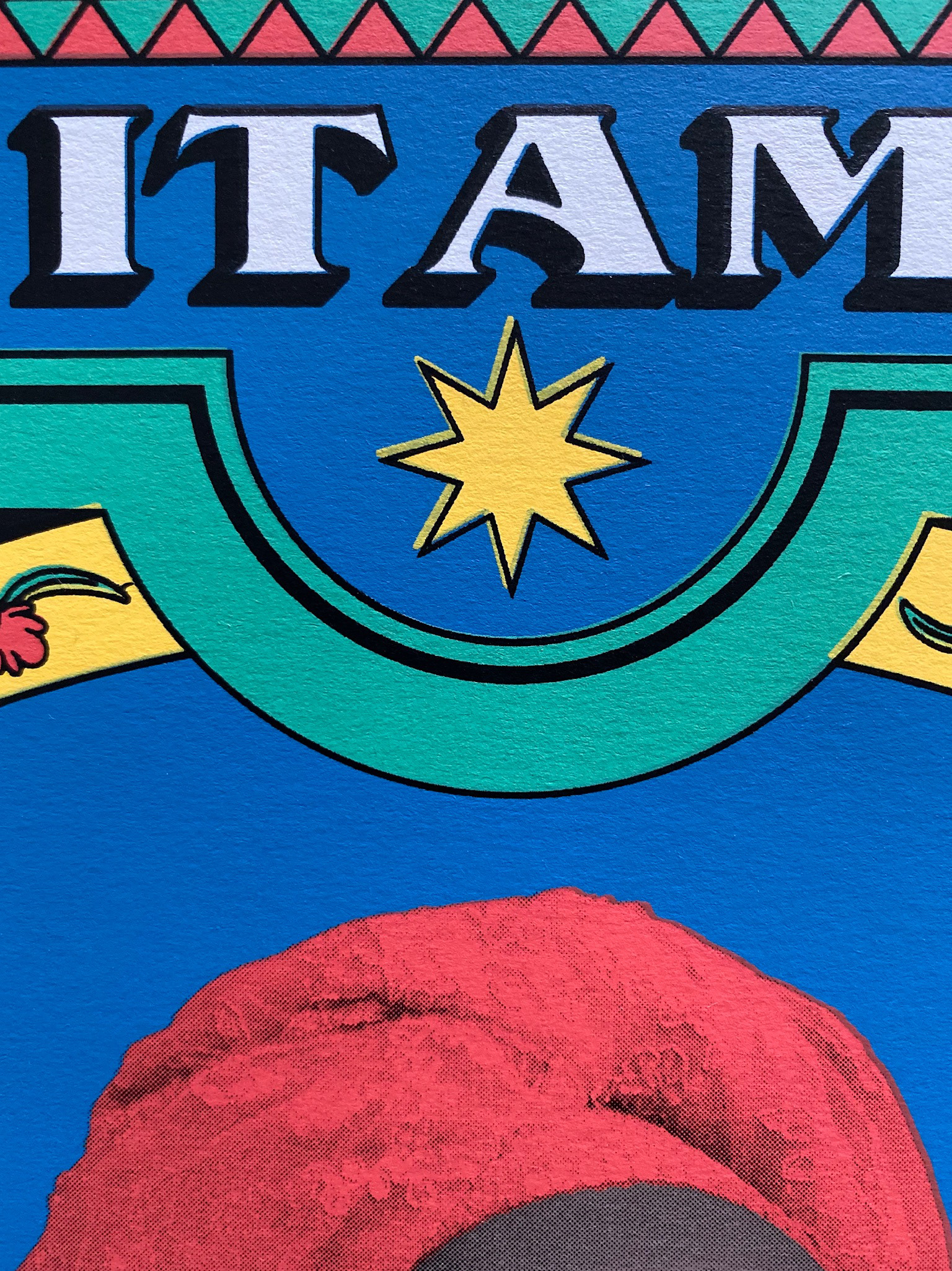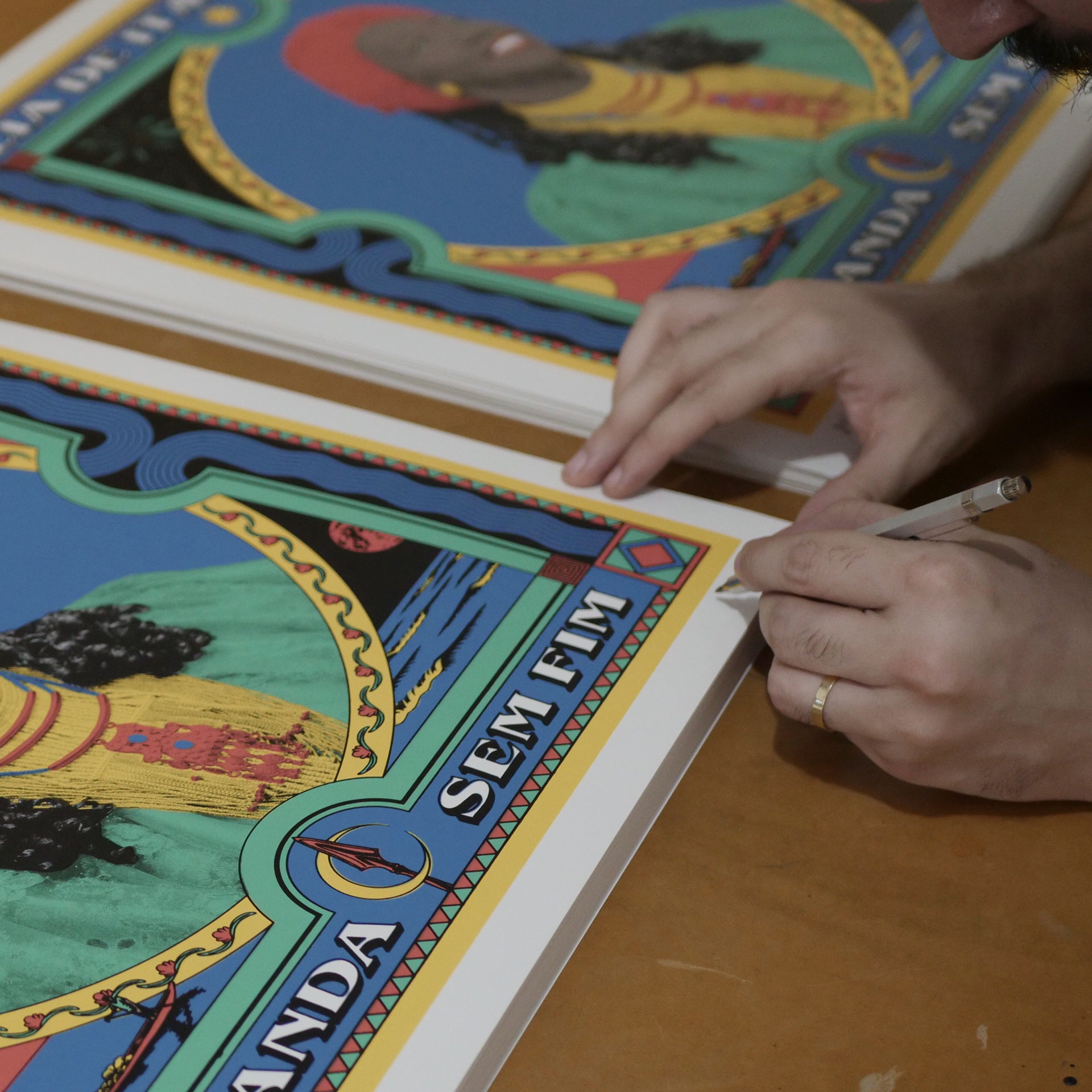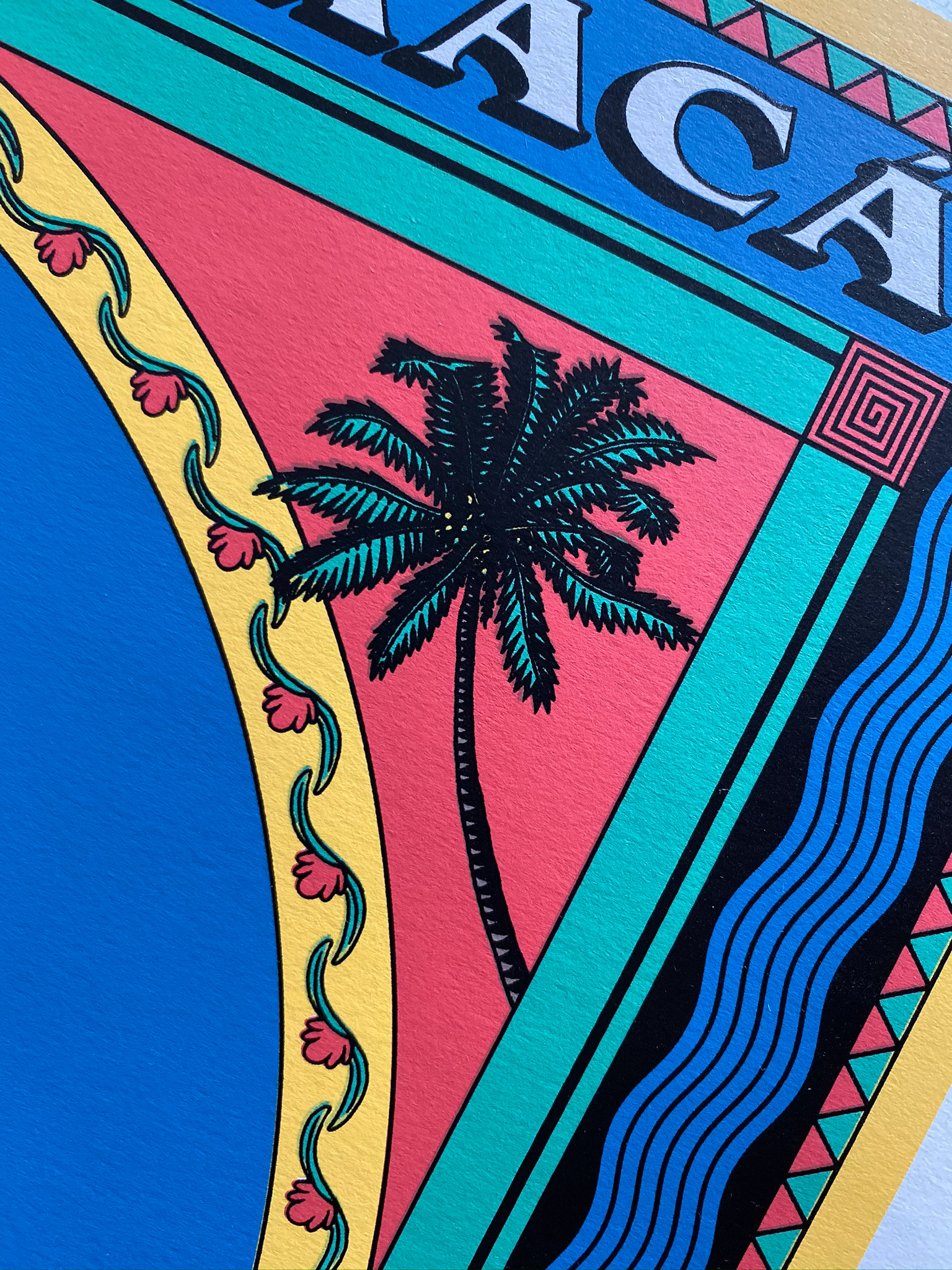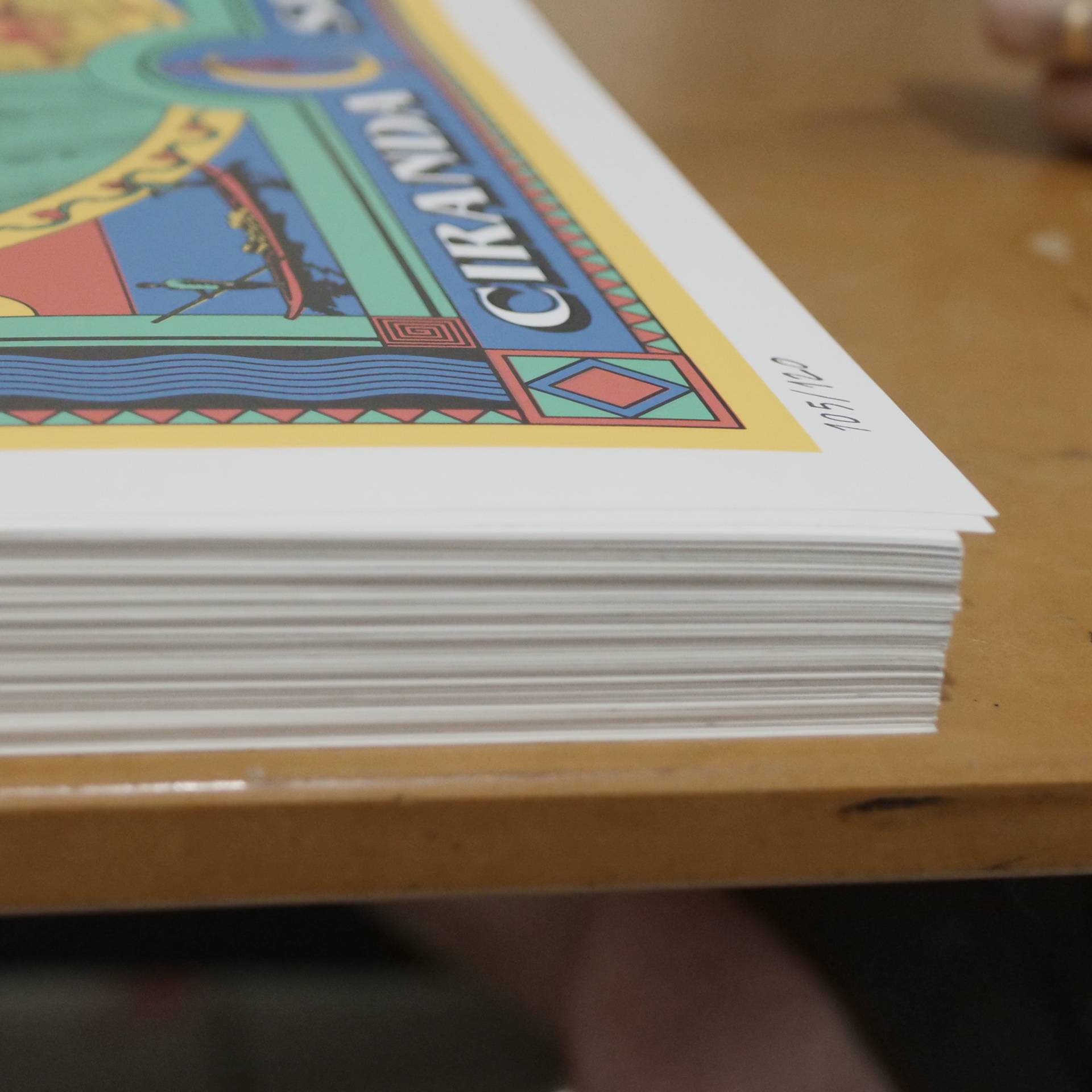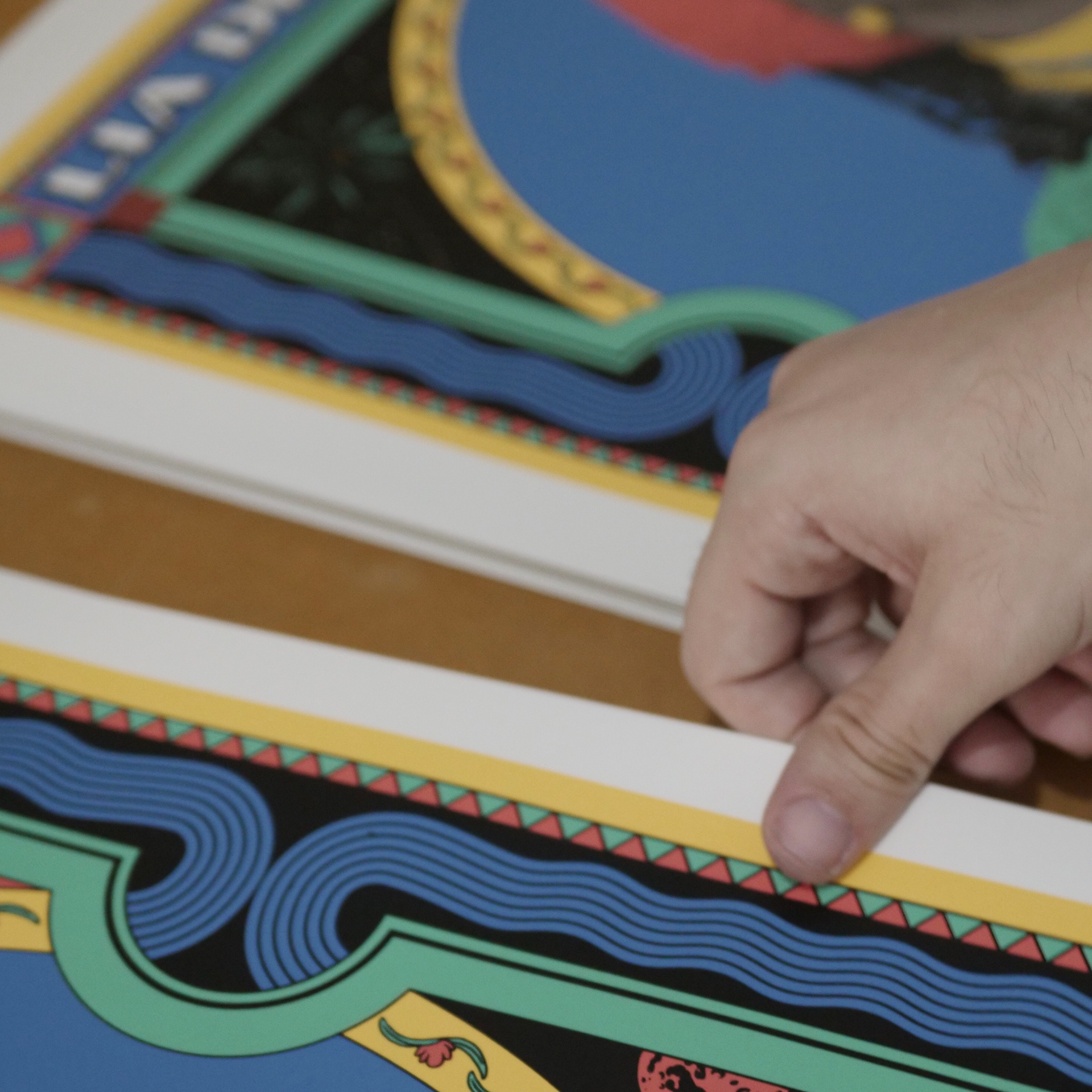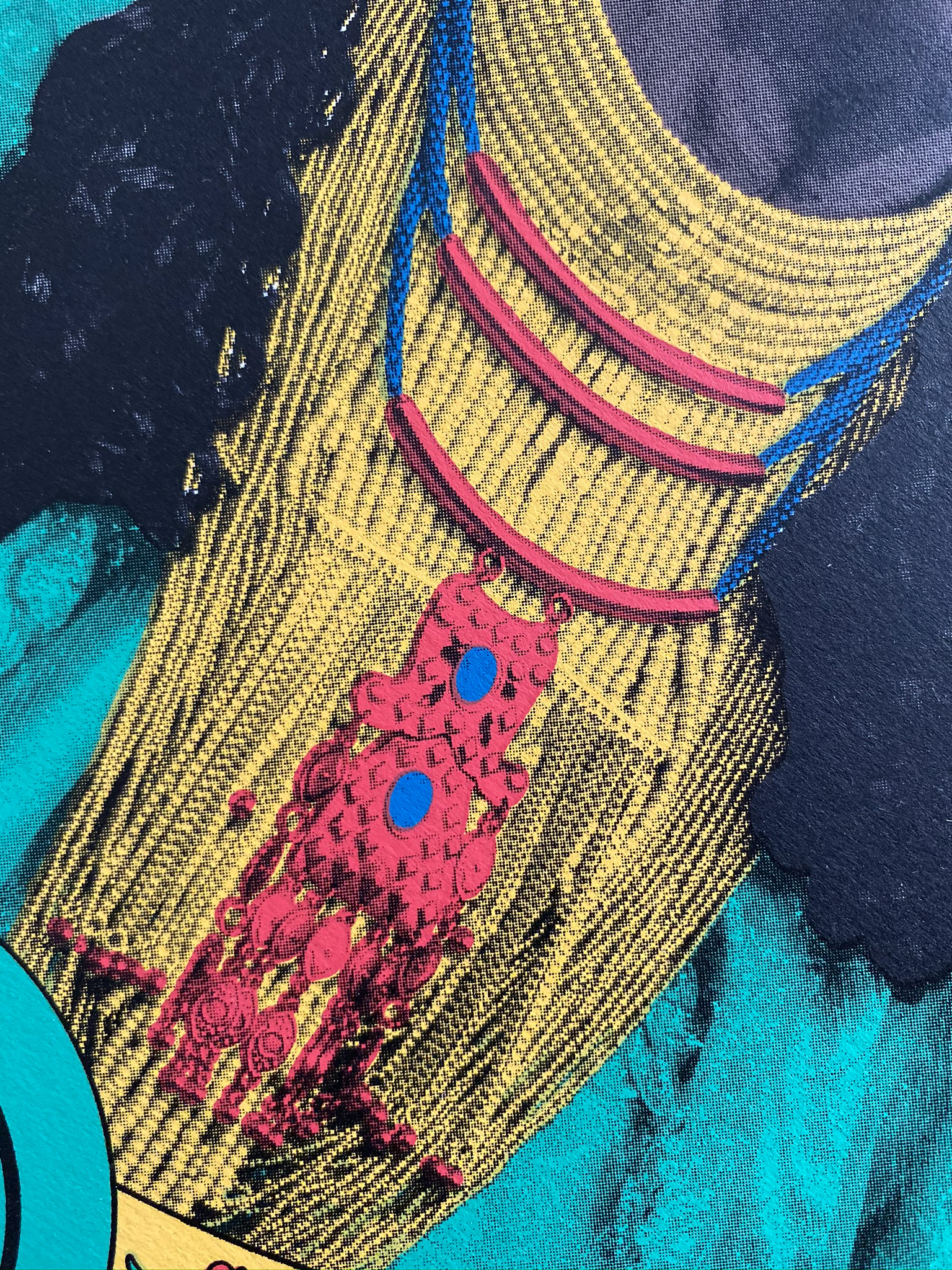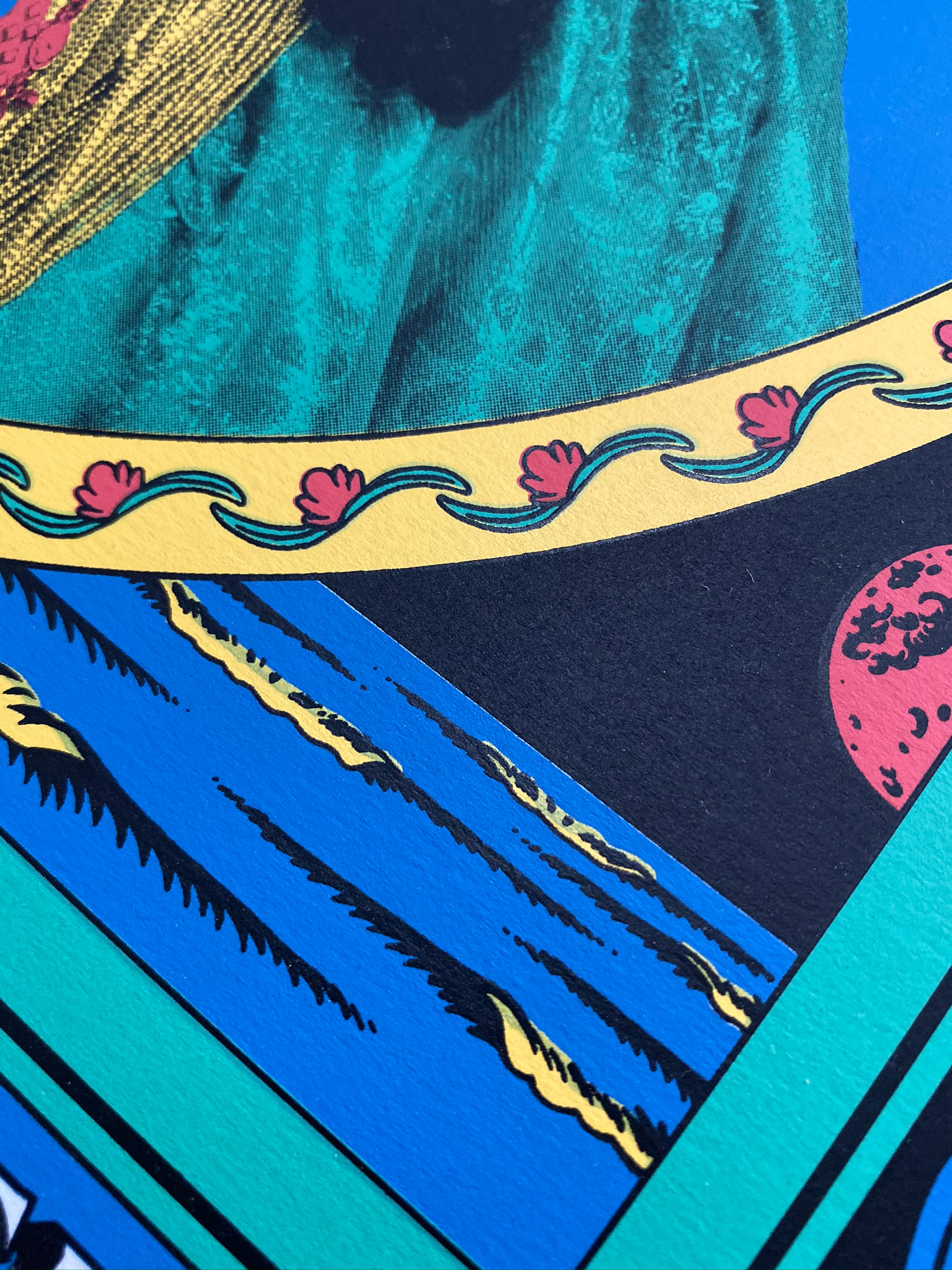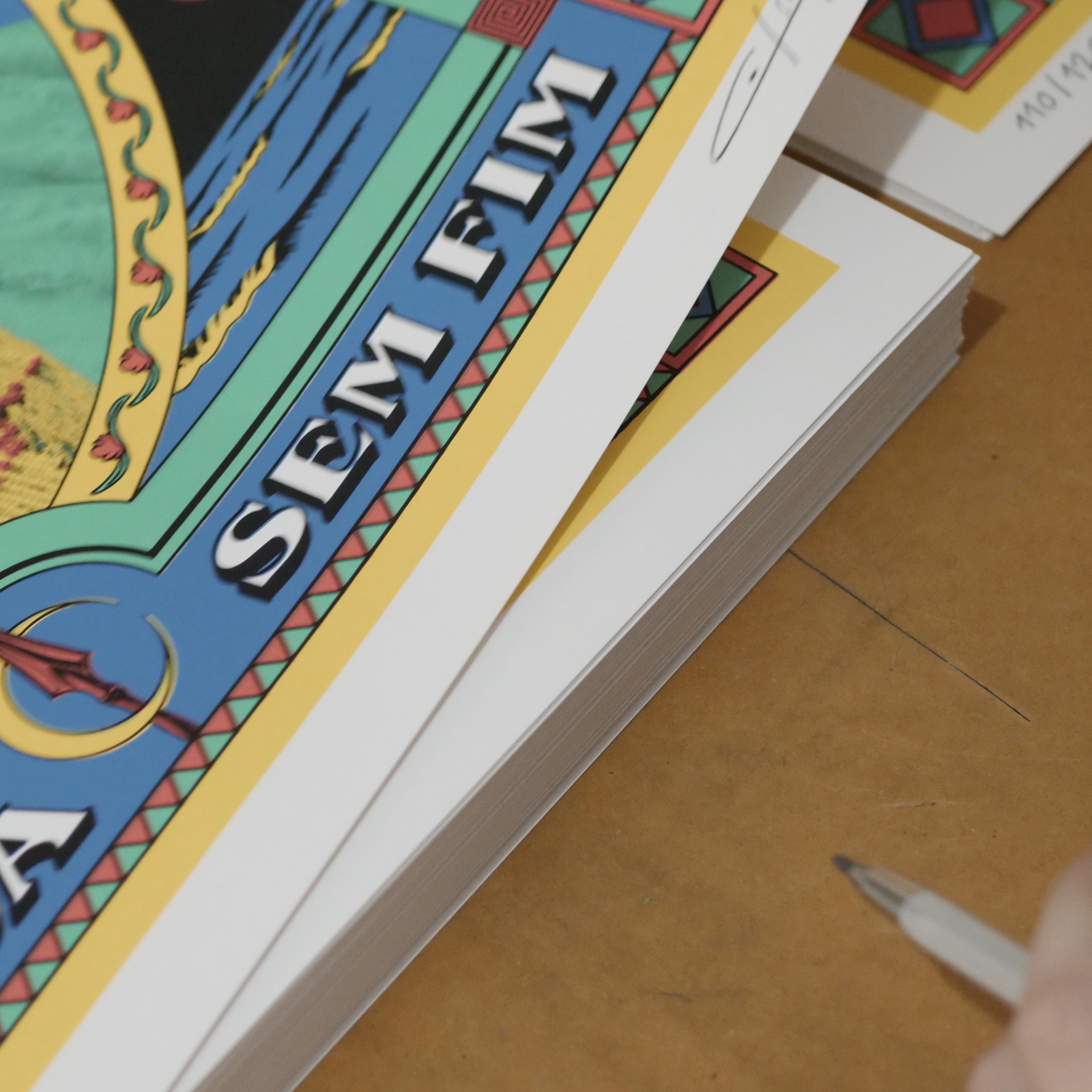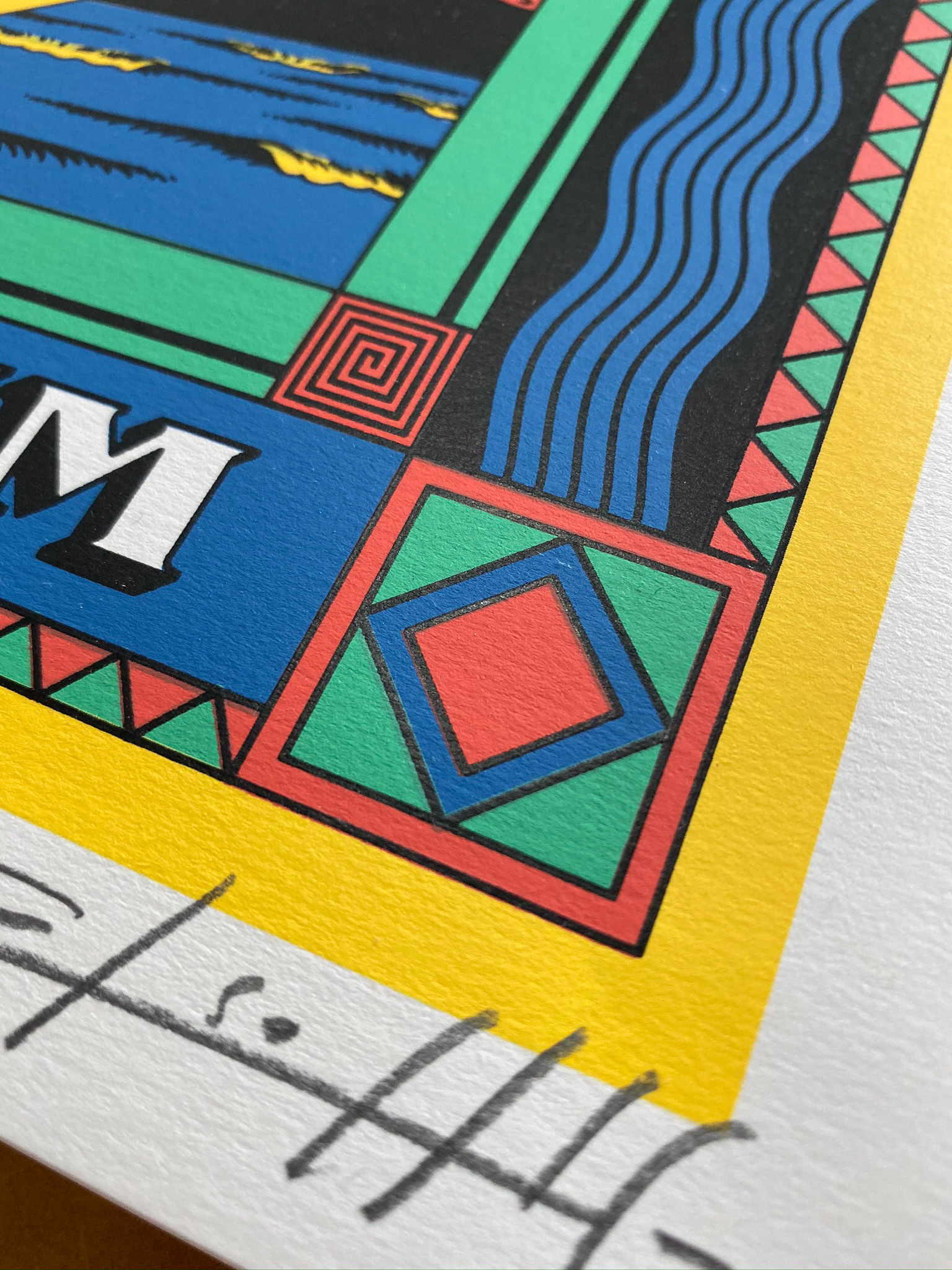 contra-capa by diagrama podcast
participation on diagrama, a podcast about design, process, and visual culture, hosted by the brazilian designer rogerio lionzo. more info at > www.diagrama.co